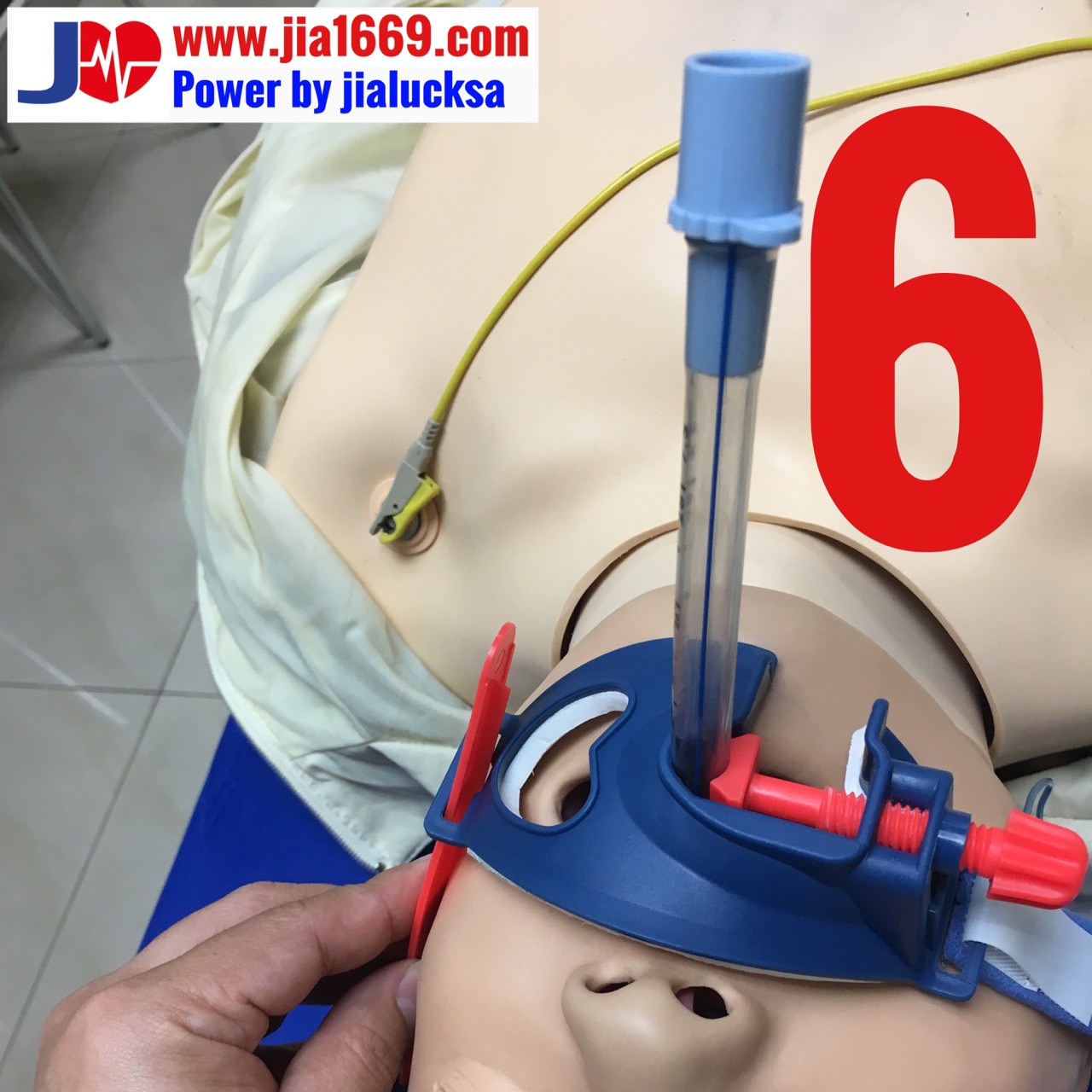 Jia Jiaab has a large compartment to be able to fit in the airway.
Fits airway device sizes 6.5 mm (Inner Diameter) - 21 mm (Outer Diameter)

Can help with breathing Whether it is when wearing or removing the device

Has the following special features

Velcro
Wet water does not break, not peeling
Do not stretch, do not lose shape
Mouth contact pads (made from EPE (foam))
light
Compact, easy to use
Fast
Waterproof
Cord wrapped around the head (made of fine nylon)
Can easily tie around the head Without moving the head
High security made with PP material (mouth piece)
Latex Free
No substance causing allergic reactions
Can be easily adjusted to rotate, PP (mouth piece) Fasten the breathing tube and adjust the level easily. PP (mouth piece) durable While operating at temperatures: -18˚C to 43˚C Keep temperature resistant at: -34˚C to 52˚C
The hole in the breathing tube is large.

Fresh in the endotracheal tube, such as ET tube, LMA, combine tube.

Ventilation mask bag can be used normally While installing and adjusting the holder

Sucking sputum In the airway and in the mouth easily


DownLoad คู่มือการใช้งาน ได้ที่นี่

How to use

1. Put the endotracheal tube and check the position completely.

2. Arrange the tube holder according to the shape, with the solid side on the nose.

3. Put the tube holder in the mouth and align it according to the figure Wadaya pipe length on the lips

• by anti-bite in the patient's mouth

4. Rotate the red thread so that the endotracheal tube is securely attached to the tube holder.
5. Catch the red band under the patient's neck (without lifting the neck)

6. Bring the red band that passes under the neck. Inserted into the other side of the tube holder

7. Tighten the strap by placing it under the ear and tightly fastening.

8. Remove the red band and be ready to evaluate the patient continuously.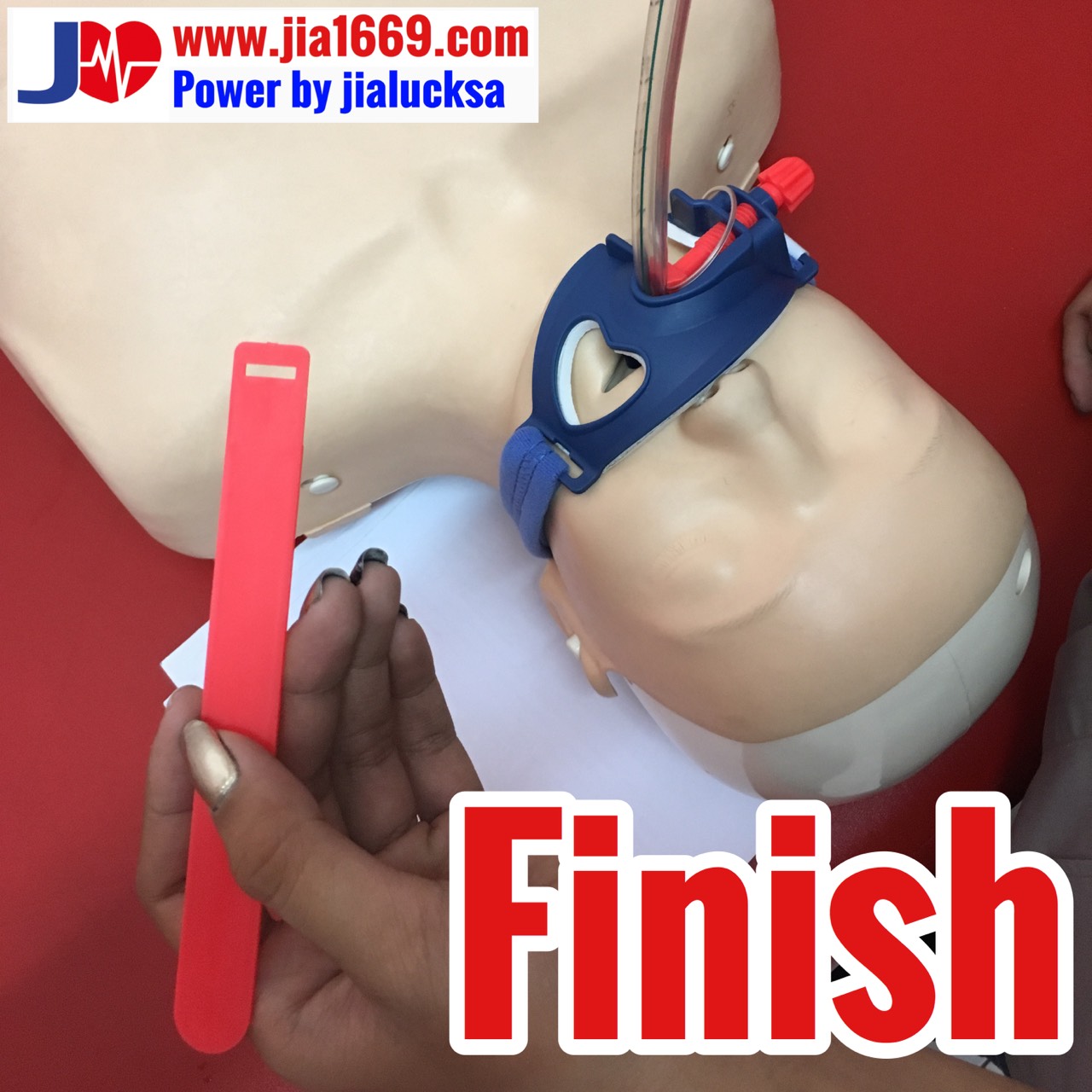 Customers' satisfaction area (Please kindly send via Line or Jiacpr@gmail.com)